Barbed Choir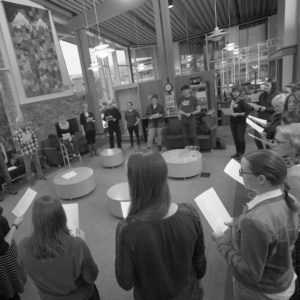 Do you love to sing? Do you love meeting new people? Do you like all types of rock music, new and old?
Come out and sing with Barbed Choir! We're Whistler's rock choir. Meetings are drop-in, no registration or experience necessary.
Sunday, July 10: Kokomo by The Beach Boys
Sunday, August 14: Get Lucky by Daft Punk
Tuesday, August 16: join us at Pemberton & District Public library! We'll be singing Kokomo by The Beach Boys. Click here to sign up!
Join us on Facebook to find out what we're singing next: facebook.com/groups/barbedchoir/