Barbed Choir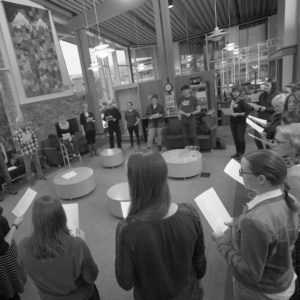 Do you love to sing? Do you love meeting new people? Do you like all types of rock music, new and old?
Come out and sing with Barbed Choir! We're Whistler's rock choir. Meetings are drop-in, no registration or experience necessary.
Join us on Facebook to find out what we're singing next: facebook.com/groups/barbedchoir/
If you'd like to join the Barbed Choir mailing list to receive monthly reminders, email Jeanette at jbruce@whistlerlibrary.ca.